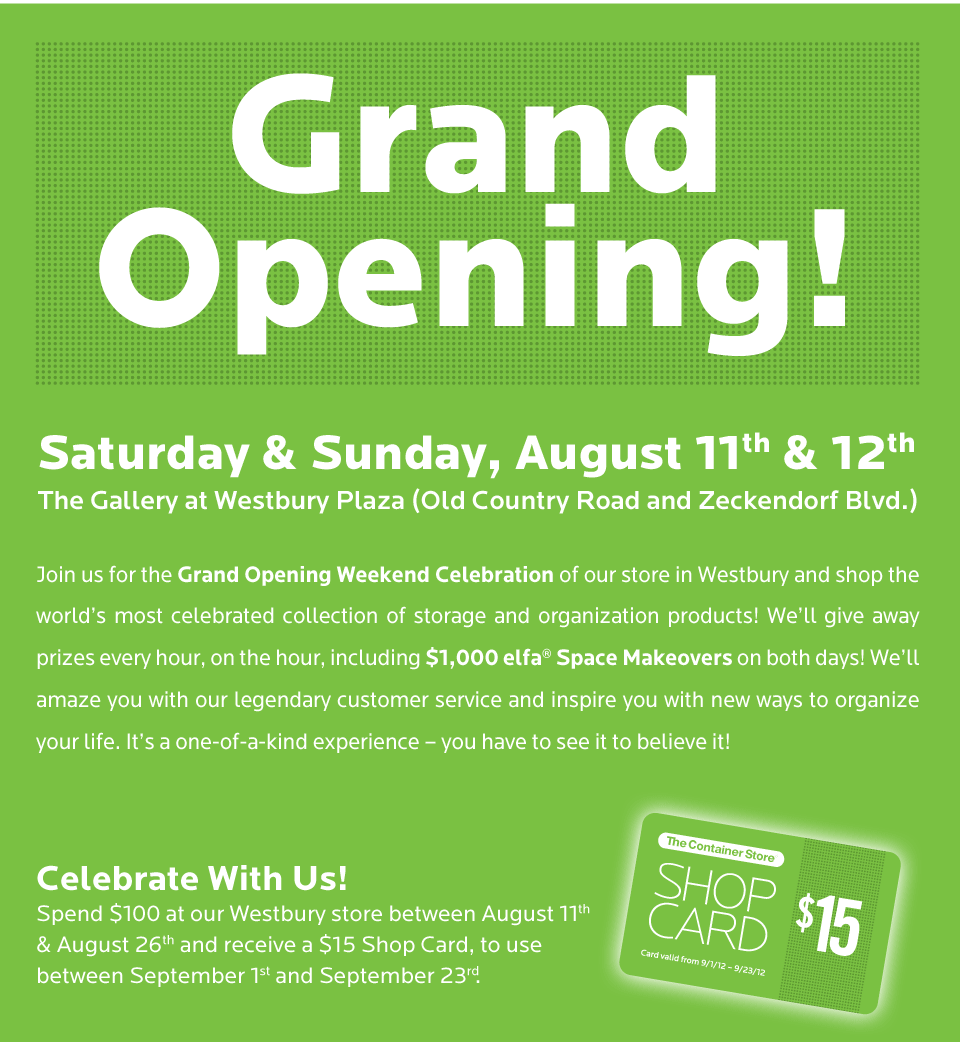 Who wants to get organized? A better question is who doesn't want to get organized. Everyone I know is constantly trying to reorganize closets, cupboards, playrooms, basements, etc. We are all trying to find better ways to organize all our stuff because we simply have too much of it. Well look no further because I have been to the Promised Land of Organizing! There are aisles and aisles of pretty color-coded organizing tools and products. As you walk through the store you actually begin to feel hope. You might actually be able to organize your stuff.
This wonderful place is called the Container Store and it opens up this Saturday in Garden City, Long Island.
I was practically drooling at the preview event I attended this week. The Container Store is chock-full of amazing products all designed to make our lives easier. The staff is so well informed and so well trained they attend over 200 hours of training in order to work there. They pride themselves on their knowledgeable staff that is there to help you locate the exact product you need.
My personal nemesis continues to be my closets. They are a mess! A complete disaster! They are too small and I definitely do not use the space efficiently. Elfa closet systems might just be the answer to my prayers. Elfa offers so many closet solutions for every space. Closets I have only dreamed about before now.
A unique service The Container Store offers is similar to Applebee's Carside to go. You can actually shop online and drive up to the store and they will bring your purchases out to your car! What a fabulous service!! Great for busy people everywhere!
I am definitely going to the opening this weekend. They are doing give aways every hour on both days. Lots of give aways and tons of prizes. Certainly well worth the trip to the store!!